---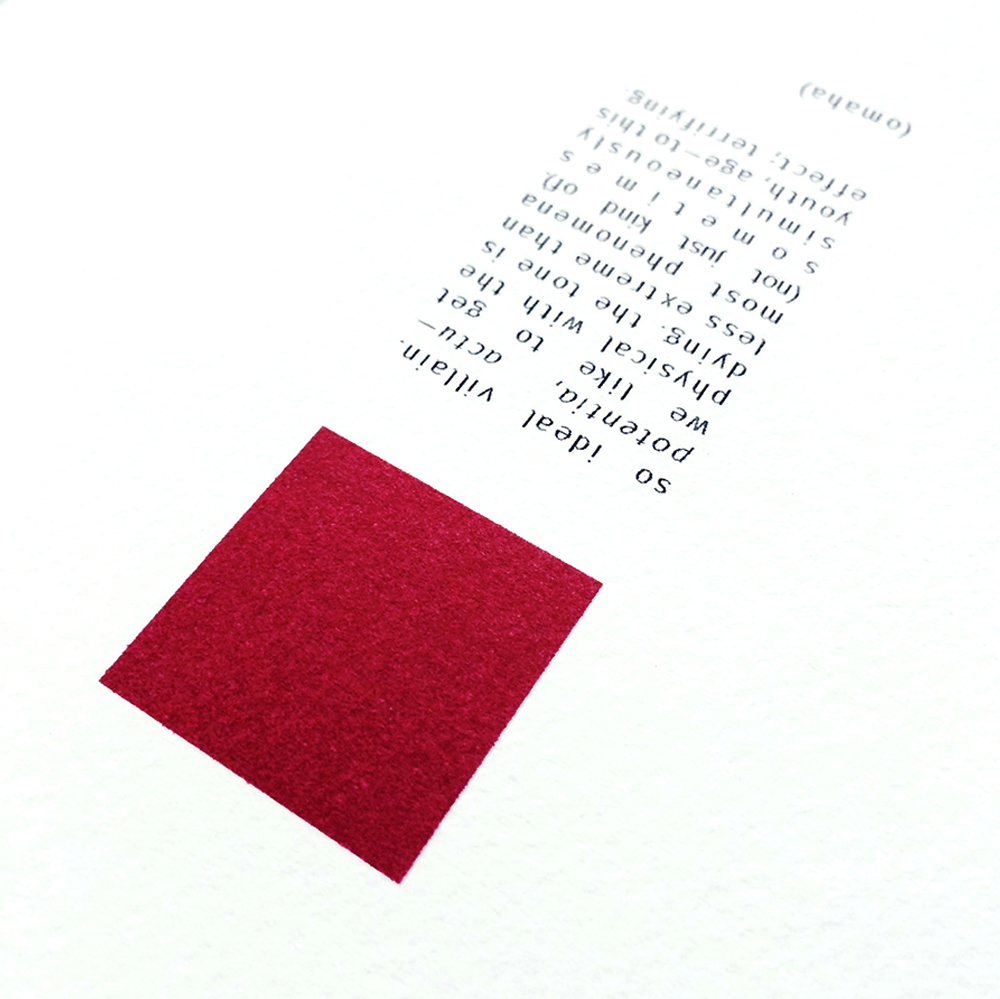 Portland poet & writer Brandi Katherine Herrera spent the first half of 2015 in residency in France creating a new manuscript—experiments in translation, technology, poetry, and erasure using Goethe's Zur Farbenlehre (Theory of Colors) as her source text. I have been working in collaboration with Brandi, creating visual translations of a section of the manuscript. I am so happy to share that our collaboration has expanded into larger endeavors—Broken Cloud Press will be publishing the manuscript as a limited edition artist book.
If you'd like to learn a bit more, portions of the manuscript have been published online by The Common and Poor Claudia.
Being part of the evolution of a project that's been allowed to grow & flourish, uninhibited, into something unexpected, bizarre & beautiful has been so exciting, and so very fulfilling.
---